How did you get into racing and how many years have you been on the team?
I started riding a bicycle to lose weight for competitive road course motorcycle racing. Motorcycle racing ran its course and the nature of progression was to start racing bicycles. I have been on Team Clark Logic for the last three years.

What disciplines of racing do you participate in?
I currently compete in mountain bike, road bike, criterium racing, cyclo-cross racing, and fat bike racing. I have had multiple podiums in categories 3, 4, & 5. Highlights include winning the Michigan Road Race State Championship for Cat 5 and winning back-to-back Maple Hill/BTR Criterium and Lawton Race for Wishes in category 5 and category 4 the following year.

What personal goals are you setting for yourself for the 2016 season?
​In 2016, a goal is working toward competing as a category two racer.
Powered by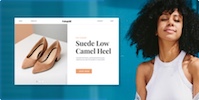 Create your own unique website with customizable templates.