How did you get into racing and how many years have you been on the team?

When I turned 30, I decided I should probably take better care of myself. I started running, which evolved into triathlon. Eventually, I dropped the swimming and running. I started racing in 2010 with a couple of mountain bike races. I started road racing in 2011 and joined the team in 2012.

What disciplines of racing do you participate in?

I focus on cyclocross, but I try to do some road racing as well. I had my first podium last year with a 3rd place in the cat 4-5 Fall Fury CX race in Grand Rapids.

What personal goals are you setting for yourself for the 2016 season?

Get faster.
Powered by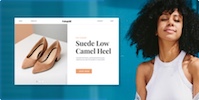 Create your own unique website with customizable templates.