How did you get into racing and how many years have you been on the team?
September of 2011 a friend suggested I try this small race up in Traverse City called the Iceman. I haven't ridden a bike since I was in high school, but I thought "what the heck". I bought the cheapest bike I could find and began training for what I was told would be a combination of Al Sabo and the Kal Haven trail. The day of the race came and I have never been in so much pain before, but I was hooked. 2016 will be my first year on the team.

What disciplines of racing do you participate in?
I like to participate in several different disciplines of racing. My favorite these days are the gravel road races. I compete in mountain bike, critierium, road, cyclocross, and fat bike. I use the races to set goals and stay motivated. I have had the pleasure of reaching the podium in many sport level races.

What personal goals are you setting for yourself for the 2016 season?
​My primary goal is always to have fun. I would like to help my fellow teammates achieve their goals and if I can collect some hardware along the way then that is just a bonus.
​Also, I'm extremely lucky to be able to share my passion for cycling with my wife.
Powered by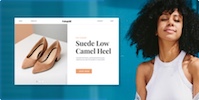 Create your own unique website with customizable templates.