How did you get into racing and how many years have you been on the team?
I got into racing initially through running, that love carried into cycling shortly thereafter. My desire both while training and racing is to push myself as far as I can go, finding my limits and then finding ways to surpass them. This is my first year on the team

What disciplines of racing do you participate in?
I currently compete in road racing, criterium, cyclocross, gravel races and ultra marathoning. 1st in Age Group for North Country Trail 50 Mile Ultra Marathon, 2015

What personal goals are you setting for yourself for the 2016 season?
​Speed! Endurance comes more naturally to me, this year I am trying to focus on training that forces me to step outside of my comfort zone and makes me faster, while still maintaining my ability in distance events.
Powered by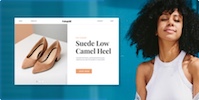 Create your own unique website with customizable templates.