How did you get into racing and how many years have you been on the team?
I finished my college baseball career and needed a way to stay competitive. I initially went 100% triathlon but then fell in love with cycling. This will be my 3rd season on Clark Logic

What disciplines of racing do you participate in?
In the past, I have been primarily a triathlete however, I have found a love for road racing and crits along with time trials.
Some of the achievements that I am most proud of are my finishes in the following races:
2014 BTR Crit Cat 4 1st place
2015 Mt Pleasant Prologue Cat 4 1st place
2015 Gull lake Triathlon 3rd overall (fastest bike)
2015 North American Ironman Championships: 16th age group

What personal goals are you setting for yourself for the 2016 season?
I'm only focusing on the things that I can control this year. I'd like to: - Average 8-10 hours a week of training for 2016 - Improve 20 minute power to 370 watts - Improve 1 minute power to 680 watts - If all goes well, upgrade to cat 3 and be competitive
​
For 2016 I will be serving as the Team Vice President and specifically, the Team Coach in charge of athlete development. While I have goals for myself, I also coach many riders on the team and look forward to helping them every step of the way!
Powered by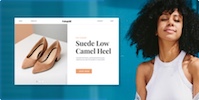 Create your own unique website with customizable templates.