How did you get into racing and how many years have you been on the team?
I started racing when I was around 13 when I bought my first road bike. I watched the Tour de France, Paris- Roubaix, etc.. since I was born and racing was just the natural next step. I have been with the team for 6 years

What disciplines of racing do you participate in?
I race road, cyclocross, MTB, and endurance MTB.

What personal goals are you setting for yourself for the 2016 season?
My main focus for 2016 is the Tour Divide MTB race. my goal is to finish the race in 21 days or less. After that I aim to upgrade to a cat 1 in MTB.

What else would you like people to know about you?
Favorite quote- "You can't but happiness but you can buy a bike and that is pretty close!"
Powered by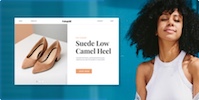 Create your own unique website with customizable templates.