How did you get into racing and how many years have you been on the team?
My husband and I had enjoyed mountain biking for several years when we decided to try racing for as a fun way to challenge ourselves and commit to a higher level of training.

What disciplines of racing do you participate in?
Mountain biking Road racing Triathlon Yankee Springs Time Trial - 1st place, sport category, 2014

What personal goals are you setting for yourself for the 2016 season?
​For 2016, I'll be coming off of a training and racing hiatus after having my daughter last year. This year will be able getting back on the bike and getting in some miles. I'm looking forward to Melting Mann, Barry Roubaix, Peak 2 Peak, and the South Beach Olympic Triathlon.
Powered by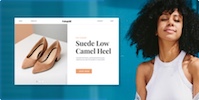 Create your own unique website with customizable templates.