How did you get into racing and how many years have you been on the team?
I was introduced to racing by the CMS race team, (now Team Clark Logic) and have been competitive for the past 2 years.

What disciplines of racing do you participate in?
I participate in road racing, criteriums, time trial, and cyclocross disciplines with a special interest in criteriums and time trials.
Some of the achievements that I'm most proud of are:
MI State Time Trial Championships - 2nd/Cat 4
Michigan Cyclocross state Championships - 4th/Cat 3
Barry-Roubaix 36mile - 1st 19-24 Men
Miller Energy Criterium - 2nd/Cat 4

What personal goals are you setting for yourself for the 2016 season?
One of my person goals is to have a Category 2 road racing upgrade for the Michigan State Time Trial Title USA National Time Trail result. No crashing and do a really long wheelie.
​

Follow me on Strava.
Powered by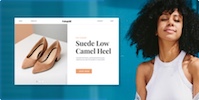 Create your own unique website with customizable templates.