How did you get into racing and how many years have you been on the team?After my oldest son was born in 1995 it was time to quit motorcycle road racing so my next option was to mountain bike race and through the years I've tried raced all disciplines except track racing. I've been with the team since 2007.

What disciplines of racing do you participate in? I've raced all disciplines except track. My favorite discipline is cyclocross. Most memorable race was placing third in the ice covered 2013 Barry Roubaix.

What personal goals are you setting for yourself for the 2016 season?2016 is a year of recovery for me to re-capture the enjoyment of riding and with limited races in the cyclocross season.
​
Include anything else you'd like in your bio below.To me Team Clark Logic Racing is not just a race team but a family. I crashed and broke my collar bone at the Cone-Azalia Road Race and members of the team stopped their race to be with me on the side of the road. Jamie Clark even went to the hospital with me what a team / family.
Powered by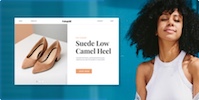 Create your own unique website with customizable templates.