How did you get into racing and how many years have you been on the team?

I've been a mountain biker nearly all my life having grown up just a few miles from Cannonsburg State Game Land but made the jump to road cycling around 2005 but with a leisure focus. After 2 years of training mainly solo in and around Kalamazoo I thought I'd give critierium racing a go considering the BTR race was less than a mile from home. This was also my first group ride and though it was a little scary, I managed to place decently well and immediately wanted more. In 2008 I joined the Caesar's Cycling team and the rest is history.

What disciplines of racing do you participate in?

I race mainly road, crit and TT but also have enjoyed fat bike racing and cyclocross. My 2015 achievements include 1st place at Sodus TT (Cat 3) and 2nd place at State TT Champs (Cat 3).

What personal goals are you setting for yourself for the 2016 season?
​
I suffered a broken hip during some cyclocross practice in the fall of 2015. After a major surgery and months of rehab I'm finally back on the bike, but with a lot of ground to make up. My 2016 season is about rebuilding a base and trying to keep up with my buddies on the team.
Powered by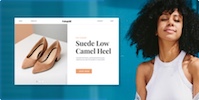 Create your own unique website with customizable templates.