How did you get into racing and how many years have you been on the team?
Ten (maybe more?) years ago, the Kalamazoo Bike Club's "Tuesday Night Time Trial" series was my introduction to 'bike racing'. Coming from a swimming and triathlon background, I enjoyed the personal challenge of trying to better my time in an environment that was welcoming, where people provided encouragement to every TNTT participant, fast or slow, new or experienced. One thing led to another...I moved on to formal time trials, developed a love of (some would say addiction to) cyclocross, raced with Fusion Cycling Team and Velo Bella, and met fantastic mentors along the way. 2016 is my first year riding with Team Clark Logic. In addition, I continue to represent Velo Bella as Regional Coordinator (Midwest).

What disciplines of racing do you participate in?
I'm an 'equal opportunity' cyclist, meaning that I enjoy most 'flavors' of cycling and cycling racing; time trial, road, gravel road, xc mountain biking, and especially cyclocross.

What personal goals are you setting for yourself for the 2016 season?
​My 2016 personal goal is the same as in all seasons past & future: Ride a bike, Race a Bike, Have Fun! While I'm doing that, I'll be encouraging others, especially women who are new to the sport, to give cycling and cycling racing a try.
Powered by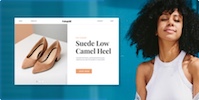 Create your own unique website with customizable templates.