How did you get into racing and how many years have you been on the team?
I got into road-bike racing after dealing with running injuries that I couldn't shake. I have been on Team Clark Logic for the last 3 years.

What disciplines of racing do you participate in?
My main focus is ultra-distance events. Races of 100+ miles. 12 and 24 hour events are currently my focus. In 2015, I was able to crack the 400 mile mark in a 24 hour event with 423.5 miles. My PR for the 12 hour discipline is 247 miles.

What personal goals are you setting for yourself for the 2016 season?
​I would like to start coming closer to the 500 mile mark in a draft-legal 24 hour event and qualify for RAAM with a non-drafting 24 hour race.
Powered by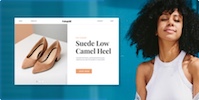 Create your own unique website with customizable templates.