Please sign up for volunteer opportunities through the above tab. Volunteer days for the Pedal ride, KBC events, and other community based events will be featured on the calendar. If you would like to add an event to the calendar, please email Brittany Robbins at:
brittany.robbins2007

@gmail.com.
IF YOU NEED TO DELETE YOUR NAME FROM AN EVENT, please email Brittany at the above email address.
---
Submission:
email all race reports to:
clarklogicpresident@gmail.com
via word document with any attached images. Please make sure that all images have watermarks removed …in other words, obtain rights to the image.
EMAIL INFORMATION - Subject Line: First/Last Name_SEASON_YearPurpose:
This is a great marketing tool for TCL and a way for us to connect with our sponsors who are supporting our team. I plan on posting a few race results to social media, and sending out a few directly to sponsors via email so that they are continually connected with the team and the riders (i.e. you) that they are supporting. I know that writing about yourself MIGHT not be your favorite thing to do, or you MIGHT not have all the time in the world….so we've reduced the race reports down to only a handful per year. If you would like to be a supported rider, this is how the cookie crumbles so that we can keep our sponsors coming back to support YOU. As a result, I've given you a guide for how to write a decent report.
Length:
300-500 words (we don't need a novel however, if you want to go beyond the 500 please feel free)
Photography (optional):
if you'd like your report to be featured on the website blog spot (yes, that's going to be a thing), then 1-3 images from your races would be nice and helpful. I may ask you for some if it's really good. ;0)
Marketing (optional):
some of our race reports might be posted via social media with the appropriate hashtags to ensure we reach the largest audience. If you do NOT want your report(s) posted, please indicate that at the bottom of your report.
Introduction:
Begin your post by explaining an overall description of the types of races you decided to compete in and your performance goals overall, or for specific races.
Body:
Give your reader some insight on what the season was like, and/or highlight specific races (good or bad). You can talk about your training and how that may have impacted your season.
Finish/Conclusion
: Finish off with shout-outs/gratitude/love to friends, family, partners ("sherpa extraordinaire" usually works well here), supporters, coaches, and your final sponsor plugs. Usually begins with "This season would not have been possible without X,Y,Z". You can also use more humble renditions, a simple "Thanks to _____ " will suffice. Finish off with what the coming season will hold.
There you have it!
​
Looking forward to reading your reports.
---
TEAM SOCIAL MEDIA FEED
For those of you not on Facebook...here is our live feed from our public team page for you to view without having an account. Please check here to stay connected and be entertained. Posts will include direct posts to the page, and any posts where people have tagged the name "Team Clark Logic" in their own postings.
Powered by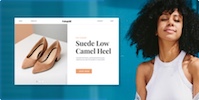 Create your own unique website with customizable templates.