Team Clark Logic values our sponsors and the commitment that they give throughout the year to our race team. We strive to represent each and every one of them in a positive way during each event and throughout the community. If you, or someone you know is interested in being a part of who we are and helping us achieve our goals you may view our Sponsorship Agreement and reach us through our
Contact page.
CMS Logistics
is a regional transportation and delivery company, with an unparalleled fleet of premium, state-of-the-art flatbed, Landoll, curtain side and van trailers. No matter what your transportation, hauling, material handling, or equipment and container delivery needs are,
CMS Logistics
offers comprehensive, flexible, cost conscious logistics solutions to meet your specific needs.
---
Iontox
​IONTOX

is a biotechnology company founded in 2014 dedicated to providing expertise to the area of

in vitro

toxicology, with a mission to build improved methods for predicting human adverse effects from chemical exposure.

From laboratories located in Kalamazoo, Michigan, IONTOX serves a global client base in the pharmaceutical, cosmetic, chemical, tobacco, and food additive industries. Through, consulting, product development, and laboratory services the company contributes to the development, application, and interpretation of alternative testing methods. IONTOX aims to advance current alternative toxicology methods through continuous efforts in the research and development of new

in vitro

technology. These initiatives have led to the development of IONTOX's Dynamic Multiple Organ Plate (DMOP).
---
PEDAL

Pedal

- We serve the greater Kalamazoo area. You're our people. We ride where you ride. We know the local scene. We like to do the stuff you like to do. The corollary to this is that we're not an internet bike shop. Yes, we have this lovely site, but we're not interested in selling bike stuff to a guy in Albuquerque – not because he's a bad guy, but because we'd rather focus on the good folks in and around our home..
---
MEDBIO

Medbio, Inc., is a premier contract manufacturer offering innovative manufacturing solutions for the medical and biotechnology industries. We specialize in precision injection molding, injection mold tooling, assembly, packaging, project management, and design support.
---
| | |
| --- | --- |
| ​Discover Kalamazoo is the official destination marketing organization for Kalamazoo County. We feature a staff of sales, service and communications professionals whose mission is to promote the destination as a distinctive visitor experience to positively impact the economy. | |
---
​Employing his insightful frame-building craftsmanship – honed over twenty years through manufacturing high quality custom steel frames at Paramount, Waterford, and Rivendell – John Sotherland now produces bespoke lugged and brazed steel bikes under his own brand name,

Sotherland Custom Bicycles.

With the goal of enhancing your cycling enjoyment, each Sotherland Custom Bicycle is designed and fabricated to be a personalized fit to you, the rider. John builds high-performance road bikes, light and rugged cyclocross bikes, and durable yet very comfortable touring bikes. John loves bicycling and building bicycles that will foster that love of bicycling in other riders. Experience craftsmanship in motion; ride a Sotherland.
---
DALZELL COACHING LLC

Dalzell Coaching LLC is designed to perform the art of athletic coaching while understanding the science behind the methods. It is our vision to connect with each athlete individually. Through individual training plans and personal relationships we will target the goals of each athlete. Without a fun, trustworthy, and honest relationship, our business will cease to accomplish the task at hand.
---
KALAMAZOO BIKE CLUB

In 1971, recognizing that Southwestern Michigan offers a rare combination of good bicycling roads and great scenery, several cycling enthusiasts got together to form the Kalamazoo Bicycle Club. They wanted to support and encourage other riders in the area, to promote the sport of bicycling, and to have fun. That tradition continues today in the Kalamazoo Bicycle Club. Some benefits to members include:
---
INTENTIONAL YOGA

Intentional Yoga's iY Hot Yoga, Fire & Ice, Power Flow, Sculpt, plus many other classes are designed to make yoga accessible and enjoyable for EVERYONE. No one gets left behind in this supportive environment. Learn to calm the mind, open the heart, and strengthen the body. We've created the ultimate yoga experience where you can sweat, smile and stretch your way to a full mind-body transformation.
Powered by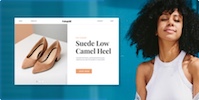 Create your own unique website with customizable templates.