How did you get into racing and how many years have you been on the team?
I got into racing over the past 3-4 years as my cycling interest has increased. 2016 will be my inaugural year with Team Clark Logic.

What disciplines of racing do you participate in?
I enjoy road and mountain bike races. I had 5 podium placements in 2015 out of the 8 races I entered. However, I've only raced in beginner and intermediate categories so far. I have a lot to learn and improve upon.

What personal goals are you setting for yourself for the 2016 season?
​Personal goals include increased focus, fitness, and racing tactics for 2016. Also, working with and racing well as part of Team Clark Logic.

I'm a busy father, husband, and business owner so seeking balance in my life is important.
Powered by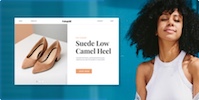 Create your own unique website with customizable templates.