How did you get into racing and how many years have you been on the team?
I am a racing/cycling newbie. I started cycling last year to train for a modified triathlon, the M22 Challenge. It was love at first ride with a bizarre attraction to hills. 2016 will mark the first year on Team Clark Logic.

What disciplines of racing do you participate in?
As an avid trail and obstacle runner, cyclo-cross has been a natural fit for me. It will likely be my favorite kind of racing and its what I've done most of. The MI State Cyclo-cross Championship was my 5th race (cat 4) and I placed 2nd.

What personal goals are you setting for yourself for the 2016 season?
I'd like to develop into a year-round cycling competitor. I'm racing in 2 gravel/dirt races in March and April, a MTB race in May, and will likely do any local road races/crits that I can. I'd like to do at least one sprint tri this summer and have committed to the Wish-A-Mile 300 ride in July. Linking my passion for cycling to the community is also very important to me and I want to support causes that promote biking for those who might have difficulty accessing this activity.

Kalamazoo became home in 2003 when my husband and I moved here from Chicago so I could start a doctoral program at WMU. It has been our chosen community since . We are proud KPS parents to 2 boys ages 7 and 9 (Parkwood Upjohn). I am a psychologist in private practice in Kalamazoo specializing in eating and emotion regulation disorders. My husband, Tim, is from Scotland, is an architect at Eckert Wordell, and a very patient supporter of my cycling habit.
Powered by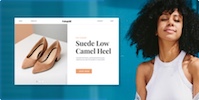 Create your own unique website with customizable templates.