How did you get into racing and how many years have you been on the team?
I started racing just over 2 years ago. So far, I've competed in gravel road races & mountain bike races only however, I'm excited to start road racing as well.

What disciplines of racing do you participate in?
Being new to racing, I started in the beginner category and I am gradually working my way up. I placed 5th in my age group at Barry Roubaix for the 24 mile in 2015. I also won the beginner class at Mud, Sweat, and Beers in 2015.
​
What personal goals are you setting for yourself for the 2016 season?
I'd like to be more competitive in upper-class race categories. I'm currently training with our team coach, Derek Dalzell to gain strength and endurance to compete at the more advanced levels. In addition to my gravel and mountain bike races, I'm excited to try my first road race for the 2016 season.
Powered by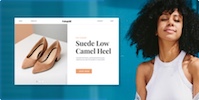 Create your own unique website with customizable templates.