How did you get into racing and how many years have you been on the team?
I have been racing for 5 years and with Team Clark Logic for 4 years. I knew right away when I started riding that I wanted to compete in ultra races. I didn't know which ones at first but I knew it was something I wanted to be involved in with short term and long term goals set pretty early in my riding.

What disciplines of racing do you participate in and what are some highlights from your career?
I currently compete in ultra road, drafting and non-drafting. Highlights include holding the women's cross state w-e record for Michigan. Winner of the 2012 Ultra Midwest Race Series and the 2014 Oh-Tex challenge. Holding an overall course record for a 12-hour race and three other age group course records (6 hour, 12 hour and 24-hour). I met my goal in my first 500 mile race and finished first amongst standard upright women with some very experienced competition, qualifying for RAAM as well. I have won a race overall every year since I started riding. 2014 2nd overall UMCA ultra cup. 2012 & 2015 1st AG UMCA 12 hour challenge.

What personal goals are you setting for yourself for the 2016 season?
I hope to continue to get stronger and to grow and mature in the sport. I appreciate placing well but feel better when I have a race that I can be proud of. Most of all, I always look forward to seeing athletes that I've gotten to know over the years.

Note from Val - The opportunities that I have to race with other team mates are always the highlight of my summer. I love working together during a race and cheering each other on.
Powered by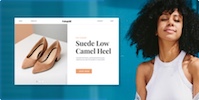 Create your own unique website with customizable templates.